Please see below past courses
and workshops held at Turners Art Studio,
refer to our current calendar for upcoming courses.

Workshops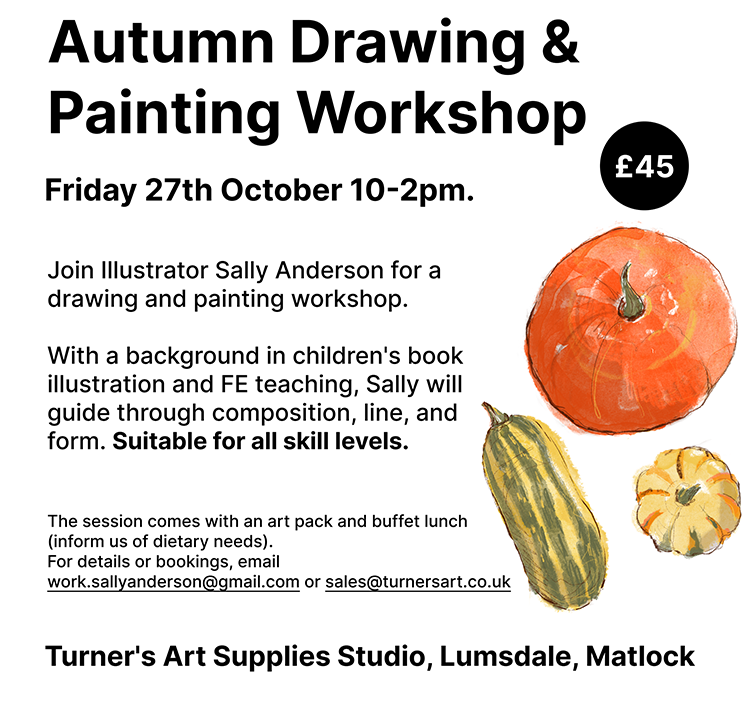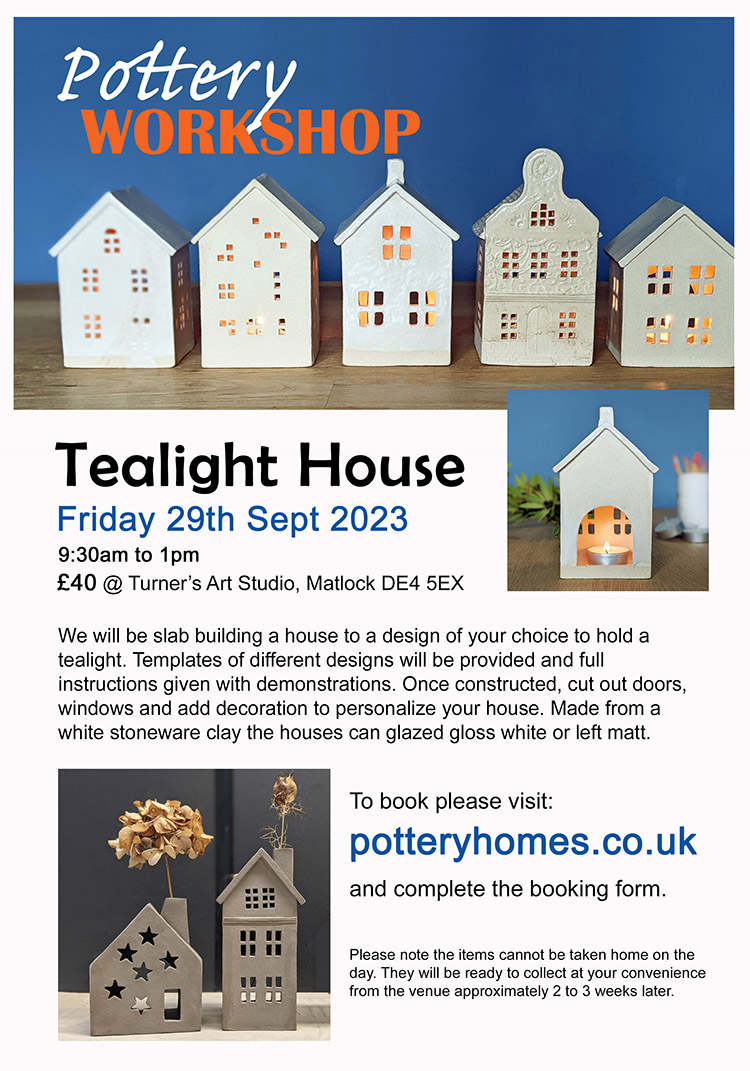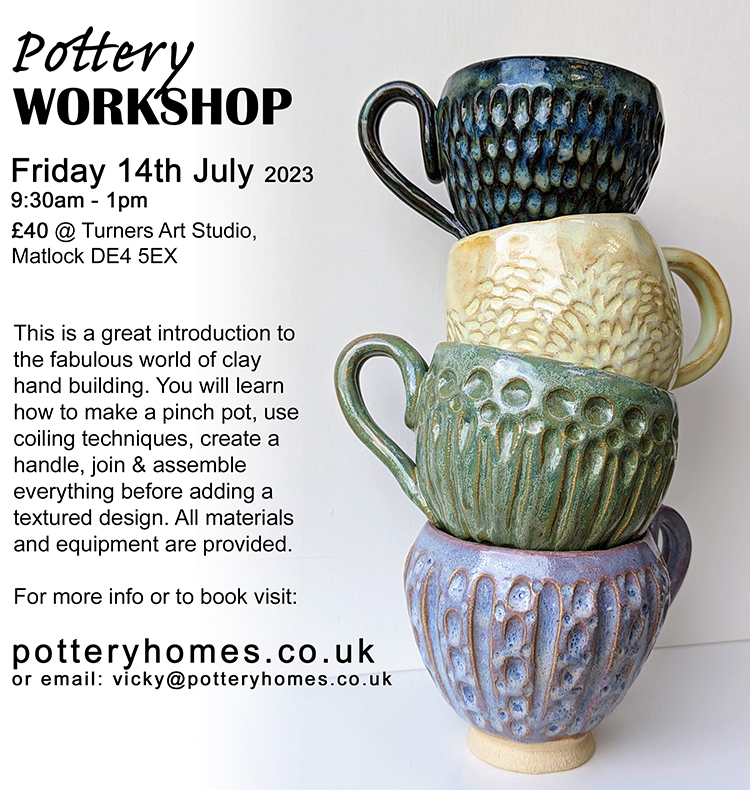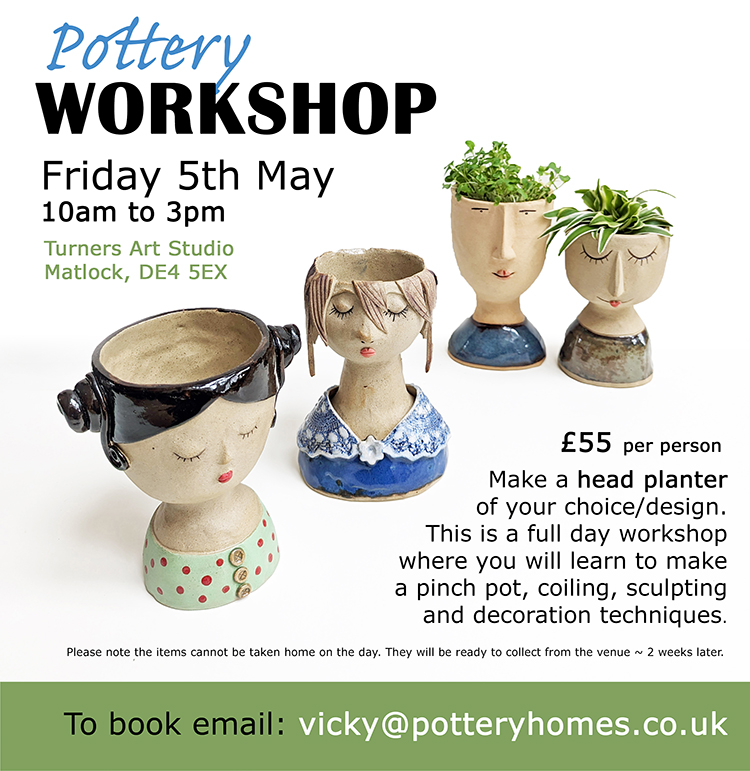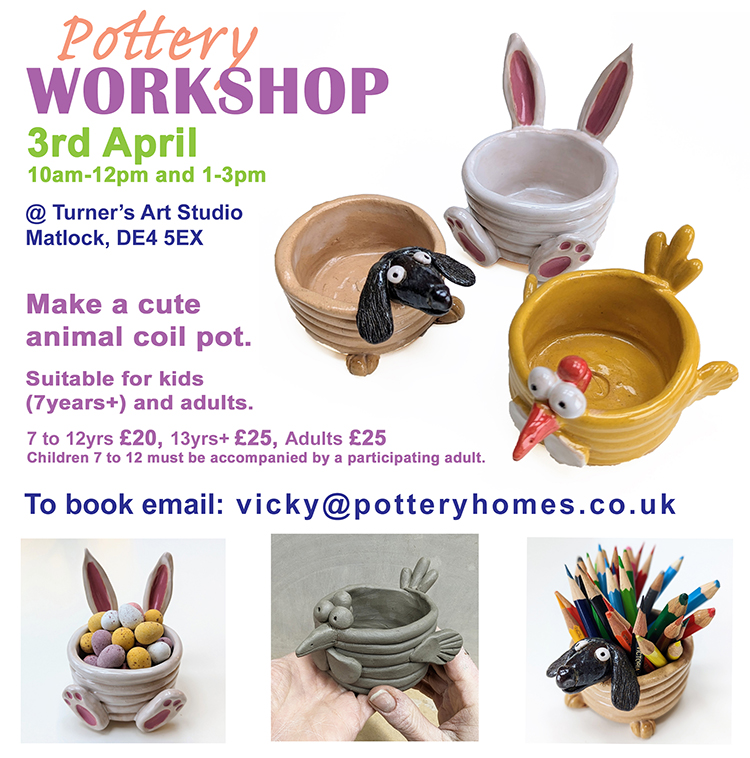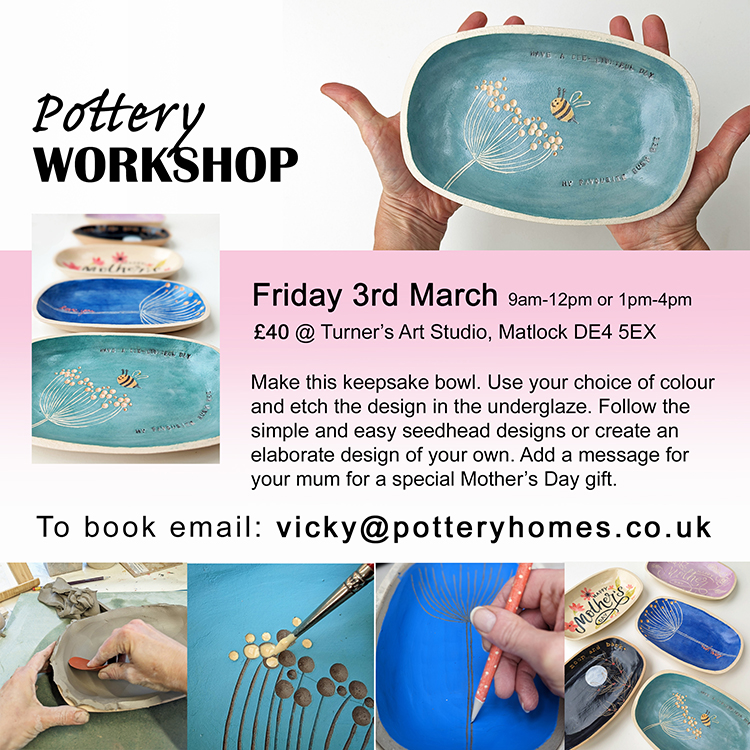 Weekly Clubs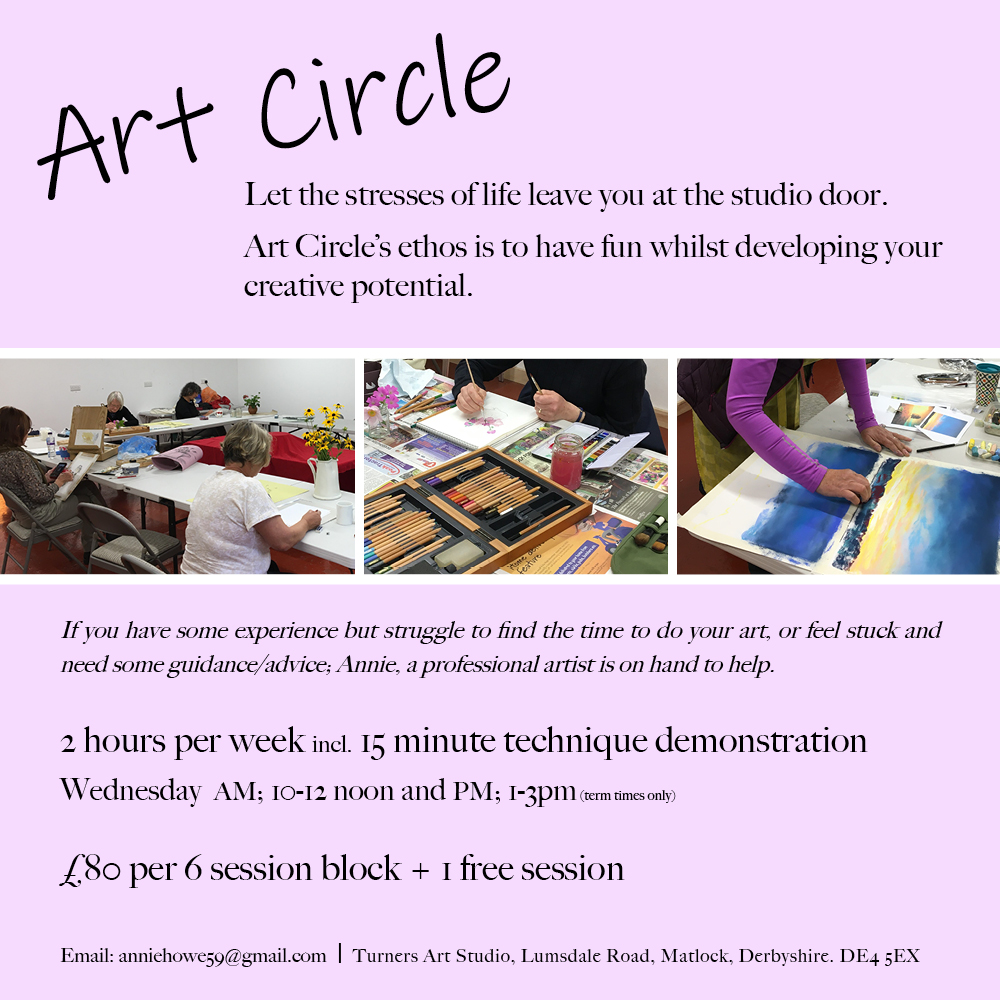 Art Circle with Annie Howe
Wednesday's Mornings & Afternoons,
10 - 12noon / 1 - 3pm. 2 hour sessions
£80 per 6 session block + 1 free week
To book this course, please email Sally at: anniehowe59@gmail.com
Courses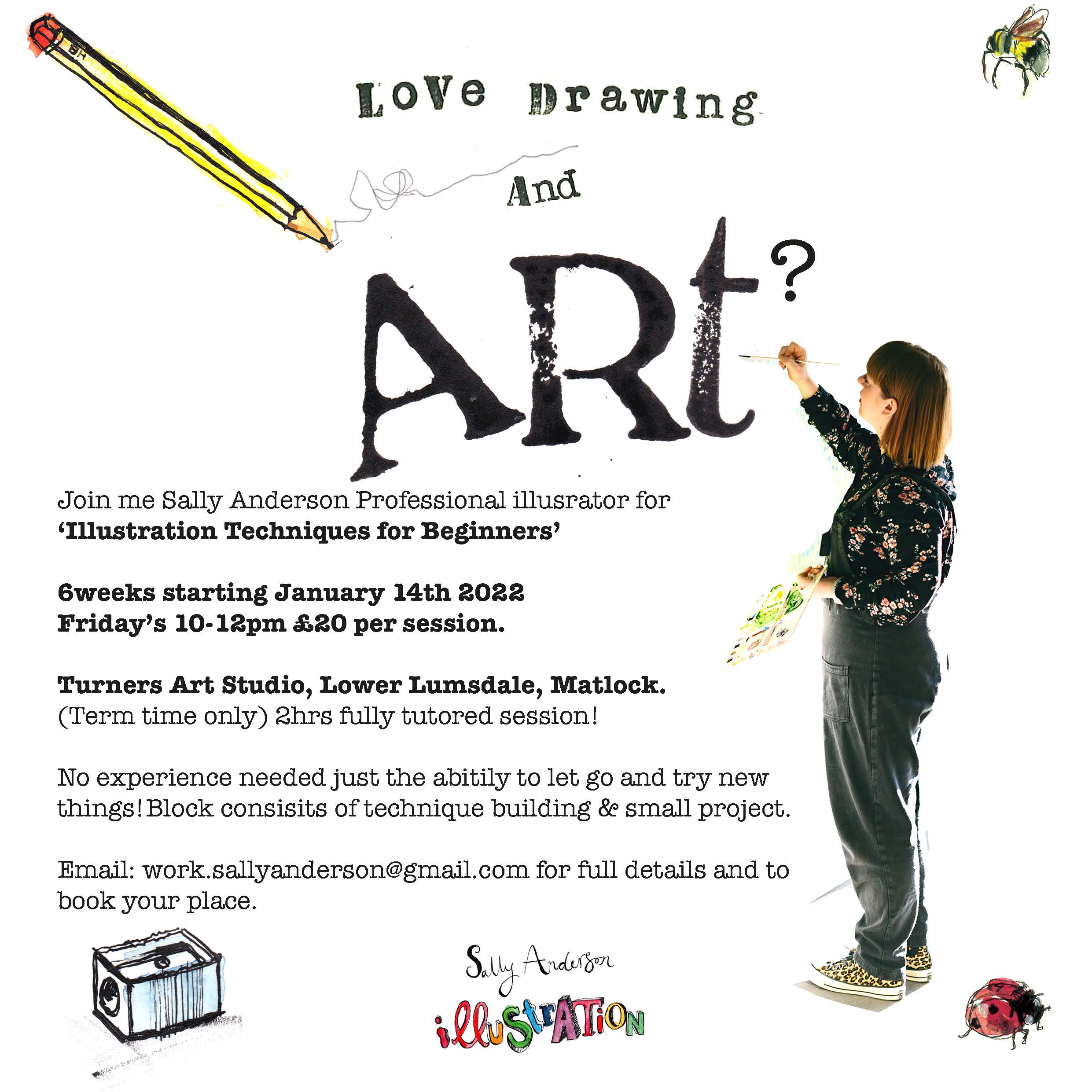 Illustration Techniques 6 Week Course with Sally Anderson
Starting Friday 14th January 2022, 10 - 12pm
£20 per session
To book this course, please email Sally at: work.sallyanderson@gmail.com
Workshops
Pottery workshop half day course 10am-1pm 16th June 2022
Seaside-Bowl
https://sites.google.com/site/potteryhomes/workshops/seaside-bowl?authuser=0
Please click the website link to be directed to Vicky's website for more infomation and to be able to book on for the course or alternatively contact us via email sales@turnersart.co.uk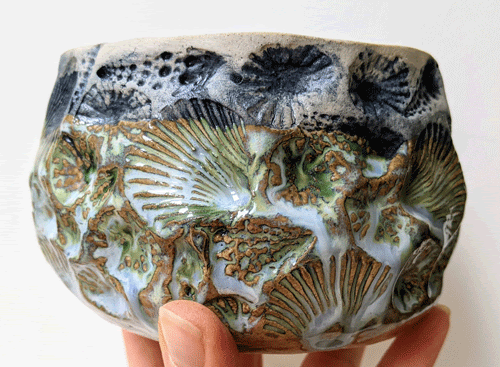 We are currently arranging new workshops for 2022, please check back soon or email sales@turnersart.co.uk to be added to our newsletter mailing list.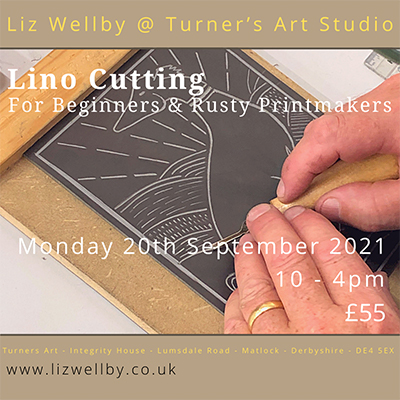 Lino Cutting for Beginners & Rusty Printmakers with Liz Wellby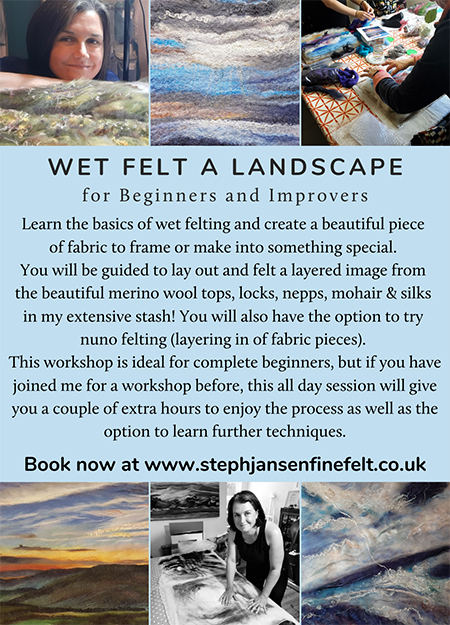 Wet Felt Landscape Workshop with Steph Jansen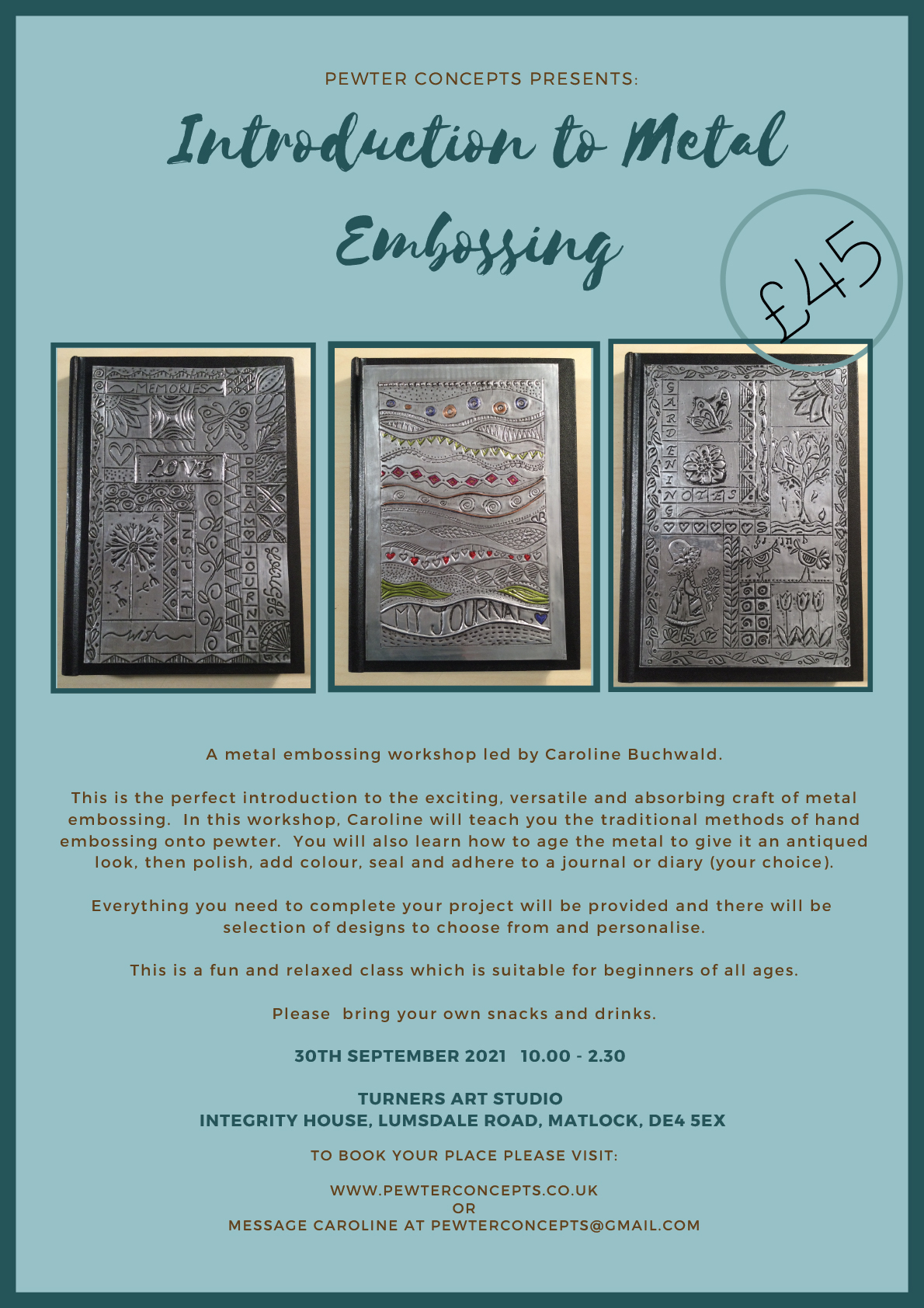 Introduction to Metal Embossing with Caroline Buchwald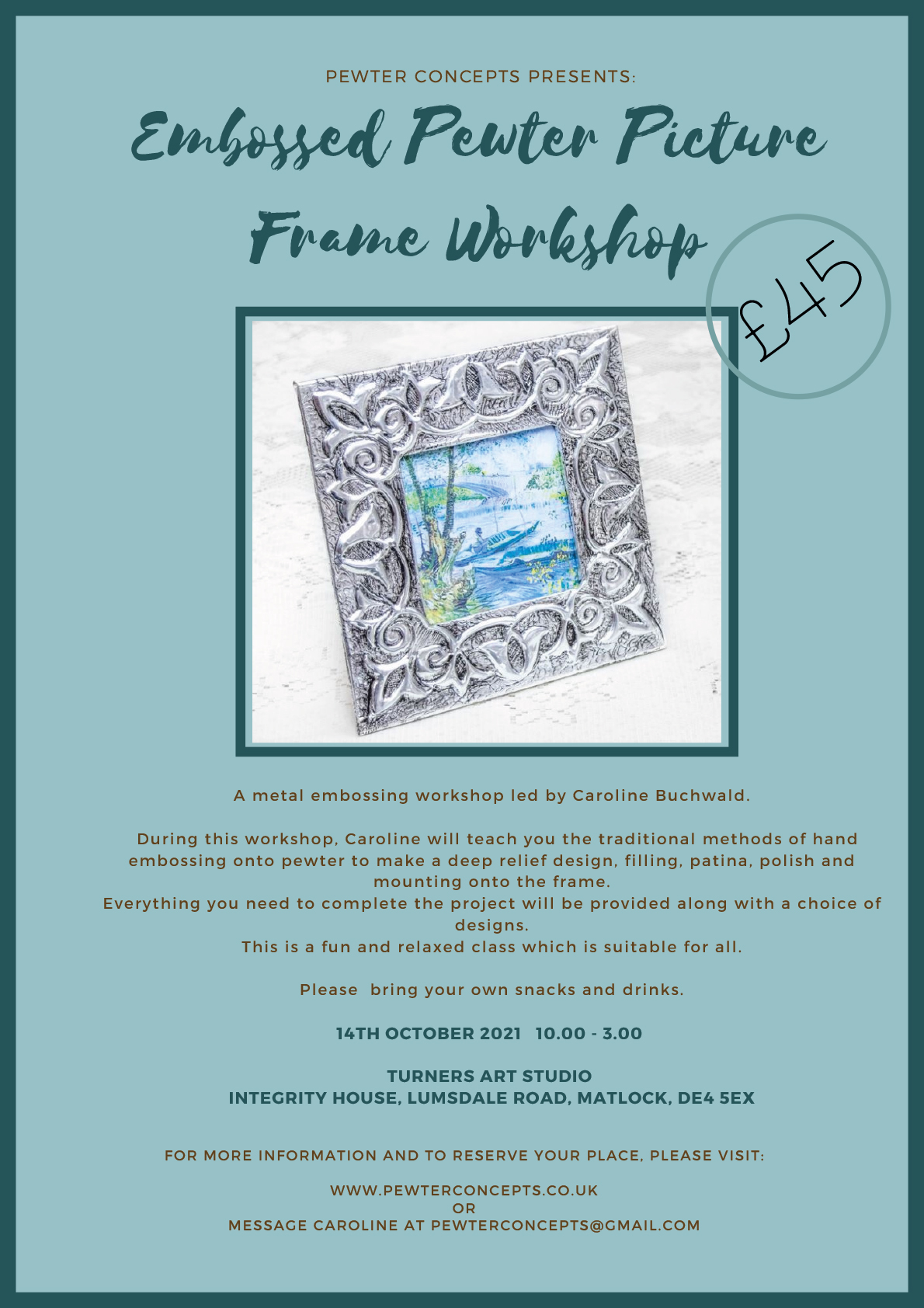 Embossed Pewter Picture Frame with Caroline Buchwald
Stick Weaving Workshop with Rachel Costigan
Christmas Pottery Workshop with Vicky Scotcher